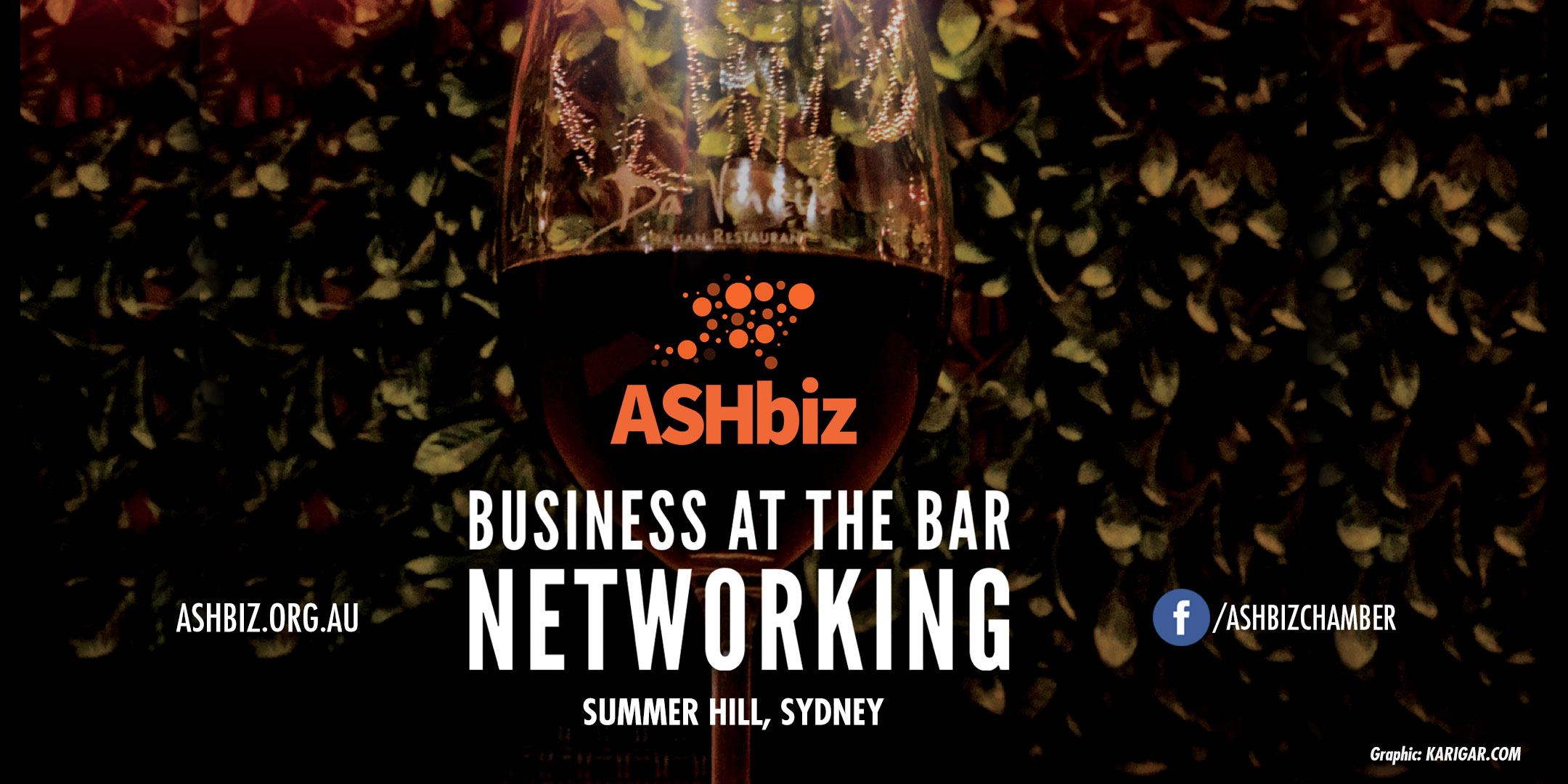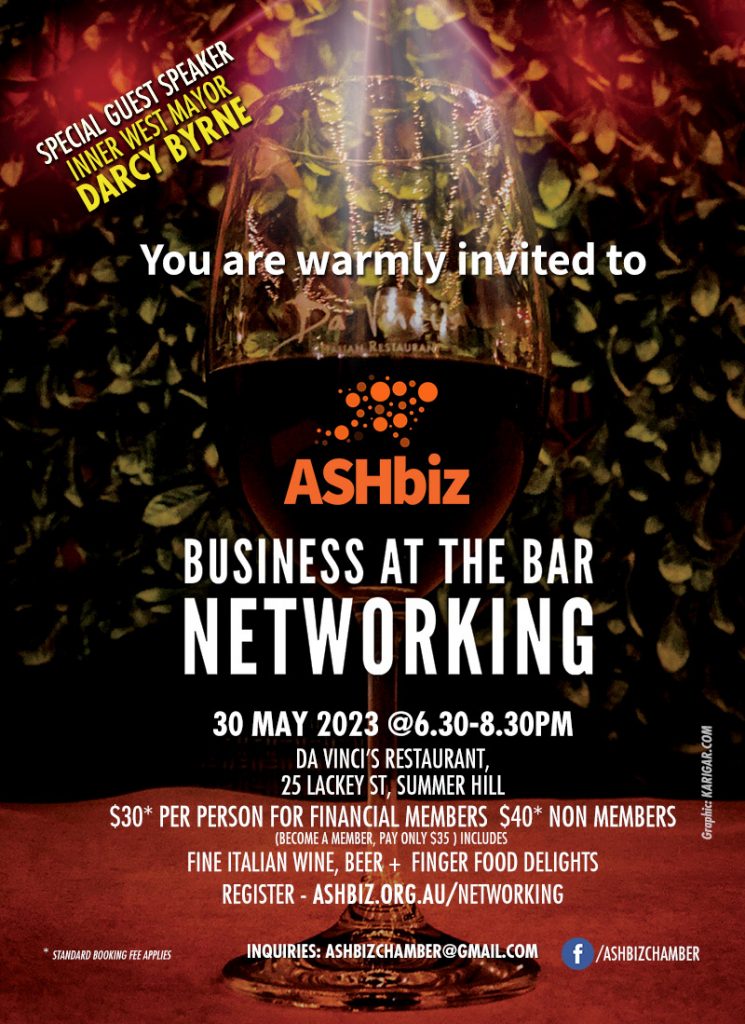 ASHbiz Business Chamber "Business at the Bar" provides opportunities for business networking in our area to promote economic growth across the region by working together with to deliver top business products and professional services in the Ashfield, Summer Hill and Haberfield (ASH)biz areas.
ASHbiz "Business at the Bar Networking" is a discounted networking event for the ASHbiz members and open to new businesses in the area who can avail the discounted rate to attend the event.
ASHbiz provides a unified platform for the B2B business community engagement and networking.
PREVIOUS EVENTS
Photo Gallery – Business at the Bar Networking Event – 5 July 2022